SPORTS BETTING TAX CONSULTATION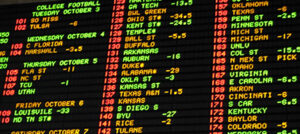 Let Kondler & Associates CPAs become your premier choice for sports betting tax consultation and fantasy betting consultation. Founded on the principles of trust, integrity, and high-quality service, our firm provides sports betting tax consultant services for players requesting certified public accountant (CPA) services. Contact us today for elite services regarding your sports betting taxes.

Our Services
When you sign up for a sports betting tax consultation with our team, you'll gain invaluable insight and direction regarding your taxes. We can help with a number of services including:
1099 Preparation
Buying and selling action
Cryptocurrency Transactions
Federal tax forms
Foreign Bank Account Reporting (FBARs)
IRS publications and guidance
Professional versus amateur classification
Refund tracking
State tax guidance
Tax return preparation
U.S. taxation of non-U.S. citizens
Wealth consulting
If you're unsure of how to properly prepare, file, or handle your sports betting taxes, let our experts help. For more than 30 years our CPAs have been assisting players manage their sports betting taxes. We have offices in California, Nevada, and New Jersey so that we can keep in touch with our clients and provide the most up-to-date service.
With a sports betting tax consultation with us, you'll be able to see your options so you can make informed tax decisions for your future. You'll still be able to enjoy watching, betting on, and participating in the sports you love, but with the added confidence of knowing your sports betting tax consultant will make sure everything is in order.
Our Commitment
If you need help with your tax needs, choosing the right accountant is a crucial component. Let Kondler & Associates Certified Public Accountants be there for you. We'll make your sports betting taxes our top priority. Fill out our contact form to get in touch and we'll reach out to you.