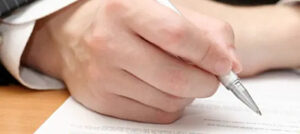 Accounting Services
Dealing with all of the aspects of your finances can be overwhelming, with regards to financial statements, bookkeeping, and tax return preparation all by yourself. Don't risk making an error. Instead, contact Kondler & Associates CPAs for our professional accounting services.
We serve all types of people, ranging from individuals, corporations to small businesses, professional athletes, and casino owners. We are a full-service firm. No job is too big or too small for our team, so if you require accounting services or have a question regarding accounting, you've come to the right place.
Audits, Compilations & Reviews
We provide assurance on the financial management and procedures of your business. We ensure your financial statements or 'compilations' are in accordance with U.S. Generally Accepted Accounting Principles (GAAP). We work with you, your management and internal accounting staff to define your needs, design affordable solutions and deliver results.
Business Financial Statements
Our preparation of financial statements provides you with a measure of business wealth and depict compilations that present the assets and liabilities.
Bookkeeping
We are Certified QuickBooks ProAdvisors® specializing in installation, setup, and training. We also provide QuickBooks monthly and quarterly reviews to ensure accurate data entry. Additional areas of bookkeeping include:
Entering raw accounting data
Bank reconciliations
Personal property tax declarations
Sales tax reports
Internal Controls Testing
We can provide regular internal controls tests to determine if the policies, procedures and systems of an organization are adequate to meet your reporting requirements.
Projections & Forecasts
Our projections consist of compiling and reviewing data to forecast the financial performance of an existing business with limited assurance and in compliance with U.S. Generally Accepted Accounting Principles (GAAP). We can also provide projections for 'proposed' and start-up businesses.
Experienced and Professional Team
Kondler & Associates CPAs has been around for over 30+ years. For the past three decades, we have focused our efforts on building trust, showing integrity, and providing the highest quality accounting services possible. We are knowledgeable with the laws and regulations regarding finances and we pride ourselves in delivering a quality service.
If you require any advice or accounting services please feel free to call our office at (702) 433-7075 to get started.