DRAFTKINGS GAMBLING TAX CONSULTING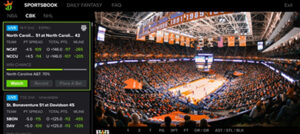 If you've made money through DraftKing's daily fantasy sports contests, then it's important to consult a Certified Public Accountant (CPA) to make sure you follow any related tax laws and regulations. Kondler & Associates Certified Public Accountants can help with our DraftKings gambling tax consulting services. We have offices in Las Vegas, San Diego, and New Jersey, and we have the understanding and ability you're looking for.
About Our DraftKings Gambling Tax Consulting
Whether you have experienced an unexpected gambling windfall or whether you rely on gambling as your source of income, it's important to make sure your taxes are correctly organized, filed, and paid so that you aren't left owing anything to the IRS. The professional staff at Kondler & Associates specialize in DraftKings gambling and are compliant with the tax laws.
Be sure to reach out to our office and request a consultation so that you know what to expect going forward. Our experienced accountants will provide professional services unique to your situation and to help you receive the best possible outcome.
With our DraftKings gambling consulting services, you can continue to enjoy fantasy sports contests knowing your taxes are in good hands. It doesn't matter if gambling is your passion or whether you just enjoy the occasional bet, the team at Kondler & Associates can offer you trusted financial advice and services
About Kondler & Associates Certified Public Accountants
Having a CPA you trust and can rely on is critical. The Kondler & Associates team is experienced and knowledgeable and ready to offer you DraftKings gambling tax consulting services.
If you'd like to set up your consultation, you can call us at: