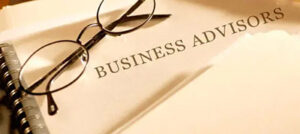 Business Plans
We help create investor quality business plans for the purpose of raising capital with appropriate industry investors. We will also provide strategic insights to refine business plans to reflect potential opportunities and expansion. Additionally, we can prepare and file all the necessary documentation to incorporate your business in any state.

Financial Stability Consulting
Your financial stability also reflects the health of your organization. Our services encompass cash flow analysis, budgeting, ratio and capital structure analysis as well as industry comparatives to help you effectively plan for expected and unexpected future events, objectives, and concerns.
Assistance with Capital & Financing
We have an extensive database of venture capitalists and lending institutions that can help you properly fund your business.
Controller/CFO Services
We also offer Controller and Chief Financial Officer services on an interim, part-time, emergent or special project basis. We work inside your organization reflecting our commitment to work with you, not just for you.
Acquisition & Sales of Businesses
We also offer advisory support for mergers and acquisitions (M&A) including company or division sales, recapitalizations, valuation or fairness opinions, and support in executing acquisitions for growth companies.